$
AP4C-V
Chemical Detection System
Excellence in CBRN threat management
The AP4C-V is a mounted solution for vehicle or fixed site that provides continuous detection of chemical threats.
It can detect a broad range of conventional and unconventional substances such as chemical warfare agents, toxic industrial chemicals, homemade terrorist mixtures and non-traditional agents (e.g. Novichok).
Alarm and sampling is fully automatic and requires no action from the user. The AP4C-V can easily be installed as a stand-alone system with its own visualization and control module, or to be integrated to the onboard vehicle combat system via a simple communication protocol.
DT AP4CV 01 EN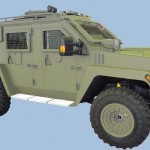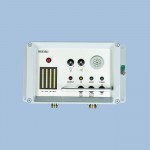 Key features
Quick start-up and response time
No library / no filters
Operates under challenging conditions (dust, humidity, temperature)
Continuous & simultaneous detection
Detect at a speed up to 110km/h
External & airtight sampling
Flexible and easy integration
Application
CBRN vehicles
Reconnaissance vehicles
Light, APC or MBT class
Land and naval platforms
Static or mobile applications
Detection
All nerve agents
All blister agents
All blood agents
All NTA such as Novickok
Choking agents
Numerous toxic industrials
PBA (such as fentanyl) and opioids
Content
AP4C-V is delivered with its sole, 2 hydrogen cylinders and 2 connectors.
Kit options
AP4C-V can be used with visualization box / PROENGIN software / customer software.
Accessories & services
Minibench (M2417 E00 000): refill station for hydrogen cylinders
Prepaid maintenance and extended warranty options available upon initial acquisition
For training, technical support or maintenance, contact us at contact@proengin.com
Specifications
Technology: Flame spectrometry
Detection range: All nerve agents, All blister agents, All blood agents, All NTA such as Novickok, Choking agents, Numerous toxic industrials
Operating temperature: -25°F to +122°F / -32°C to +50°C
Communication: RS485 interface
Data storage: Internal memory, 530 hours loop recording
Powers supply: 12-28 VDC or 115-230 Vac (regulator)
Height: 223mm / 8.77''
Length: 343mm / 13.5''
Width: 170mm / 6.69''
Weight: 4,0kg / 8.8 lb