$
Our new S4PF sampling system.
Proengin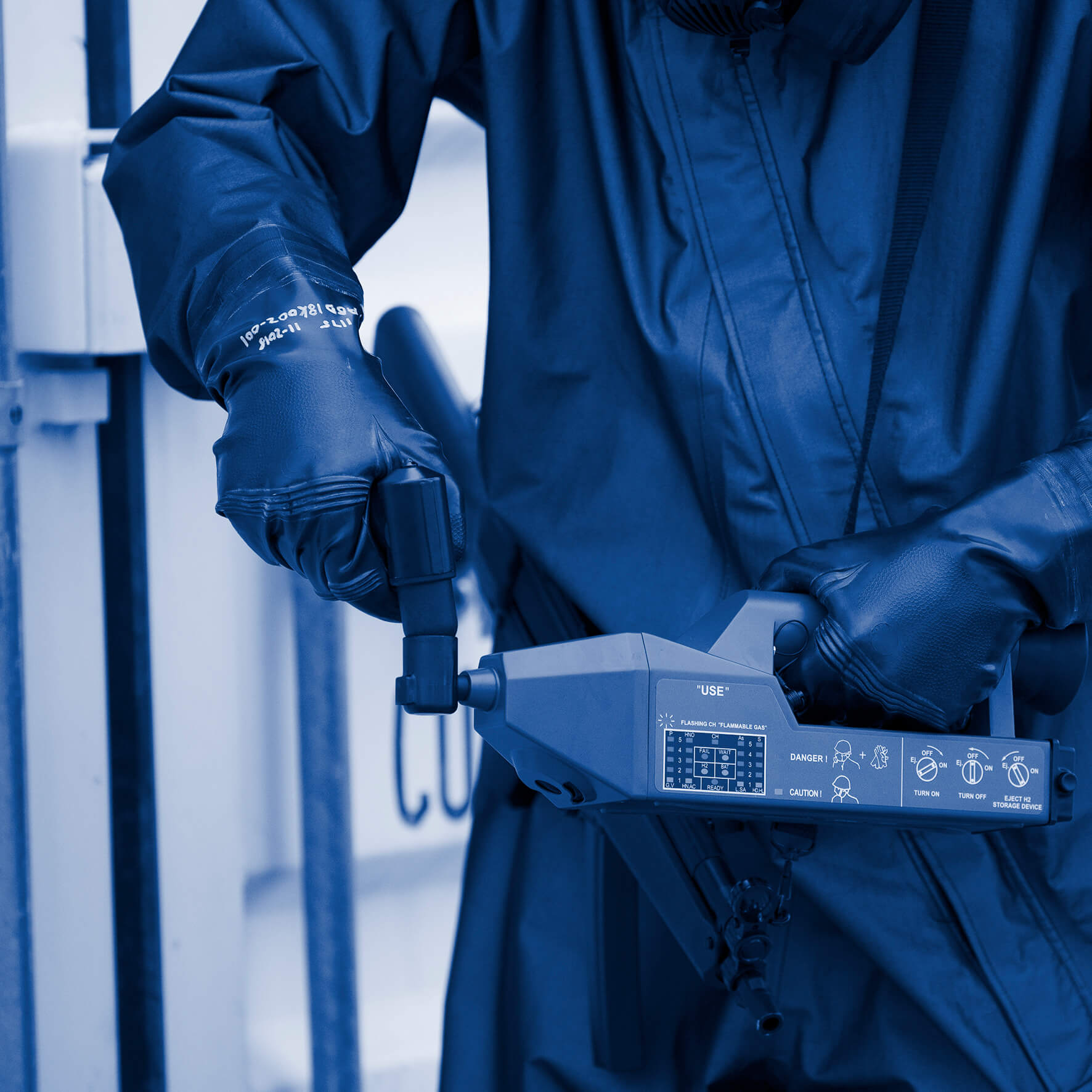 The new S4PF sampling system offers an expanded threat detection capability (including fourth-generation CWAs and opioids)

PROENGIN EXPANDS CAPABILITIES OF AP4C,

THE INDUSTRY'S LEADING CHEMICAL DETECTION SYSTEM



08.17.2022
SAINT CYR L'ECOLE, — August, 2022 — PROENGIN announces the next generation S4PE sampling systems solution, the S4PF. Offering a wider threat detection capability and easier integration in standard operation procedure (SOP) for hazmat, law enforcement, CBRNe experts and military forces.
The S4PF from Proengin offers a higher target temperature than its predecessor (S4PE), but the solution has kept its robust, rugged extremely user-friendly design, making it highly desirable for all first responder teams. This new generation model covers a wider range of compounds, allowing for greater situational awareness of the presence of chemical threats.
"The coupled AP4C and S4PE has been deployed around the world for many years and has proven to be a solution of choice for all the teams operating on the front line allowing them to rapidly detect any kind of threat in any state" said Emmanuel Delsart, Vice President Sales & Marketing. "As the variety and physical state of threats increases, Proengin needed to provide a sampling solution that would allow the AP4C to detect a wider range of threats – with the S4PF, PBAs as well as the fourth-generation CWAs can be detected. It was essential for us to reach this objective with a small, rugged package with an easy to use design. By using the S4PE design as a base, it helps existing users to upgrade to this new solution with minimal training effort."
Targeted to hazmat, law enforcement and CBRNe teams, the S4PF is an easy upgrade for all customers equipped with an AP4C kit, it is also an ideal solution for teams involved in opioid response calls. The powerful pairing of the S4PF handheld scraper with the existing AP4C technology, provides a universal detection solution with the unique ability to measure threats in powder and liquid form.
For more information about Proengin's S4PF sampling solution, please contact our sales representatives.
ENDS
About Proengin
Proengin is a technology and manufacturing leader, serving military and civilian customers worldwide with CBRNe threat management solutions and services. Based on the development of their unique hydrogen flame spectrometry, which analyses the light spectrum through a hydrogen flame, their products allow rapid detection of all chemical agents containing molecules of phosphorus, sulphur, arsenic and nitrogen, regardless of their physical state (gaseous, powder, liquid, aerosol). The extreme sensitivity of the technology, allows it to detect the presence of a dangerous chemical agent, at a concentration up to 500 times lower than its lethal dose.
Download our Datasheet !
PDF
---
Partager sur les réseaux sociaux